sitewide
BUY MORE, SAVE MORE
Save 25% when you spend up to $100
Save 30% when you spend $100 to $150
Save 35% when you spend $150-$200
Save 40% when you spend over $200
We stand with women everywhere on their journey to find safe nail polish they can trust in shades that represent them.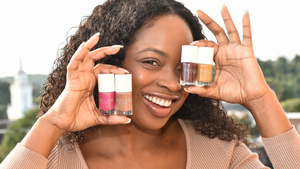 without sacrificing your health or personal style
Our method is a formula for success.
Custom shades
Design your shade, formula and finish from over 1000 combinations
Safe + non-toxic
100% Vegan, Cruelty-free, 10-free & responsibly sourced ingredients
easy to use formulas
You don't need to be an expert and we guide you step by step!